How to Format an SD Card Using Your PC
Below is a simple step-by-step guide of how to format an SD card using your Windows based PC computer: 
Note: This guide was originally written for Windows 8, but will also work for Windows 10. If you are using a MAC, please click here to visit our step by step guide for MAC users. If you run into any issues, you can always email us at team@eboxaudio.com for help! 
Step 1: Bring up Desktop View
If you are not already in Desktop View, bring up Desktop View by pressing the Windows key + D on your keyboard.
Step 2: Open 'Computer'
Open up the 'Computer' window by pressing Windows key + E on your keyboard.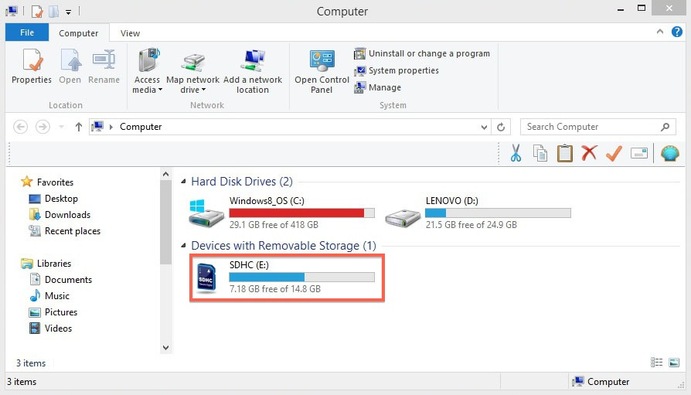 Step 3: Display right-click options
Your SD card should be displayed in the 'Devices with Removable Storage' section.  Right-click on your SD card to bring up the right-click menu options.  Select Format.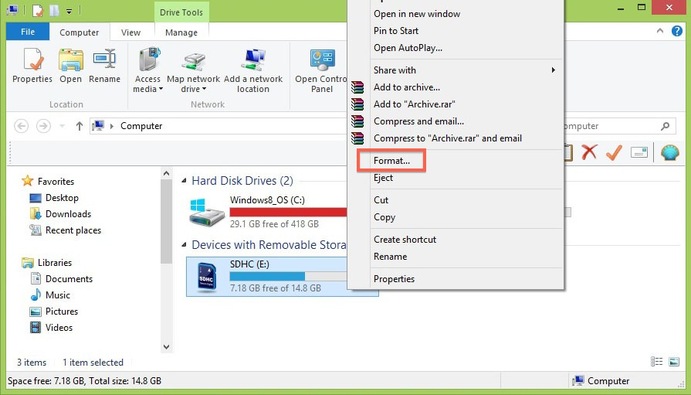 Step 4: Format the SD card
In the Format window make sure that the correct File System is selected.  It should be set to FAT32 for 32GB SD cards and EXFAT for 64GB SD cards.
Select Quick Format.
Click Start.
Once the formatting is complete, you can close the window.
Congratulations!  You have formatted your SD card.